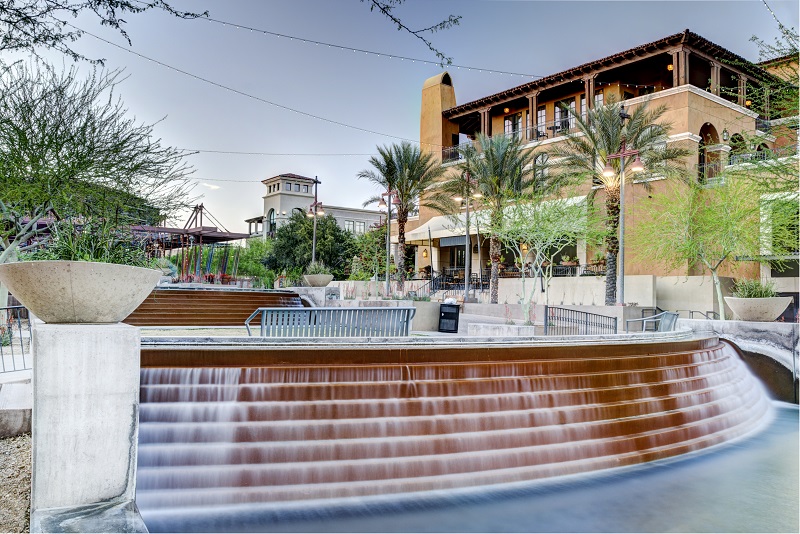 Nearly everyone has heard of Silicon Valley, the famous part of California's Bay Area known as a hub for technological innovation and the world's most successful start-ups – but what about the Silicon Desert? As it turns out, the Phoenix metro area is becoming one of the hottest home bases for technology companies, spurring a major boost in Phoenix's economic development.
Certain parts of Phoenix are emerging as particularly popular with Arizona startups and major tech companies alike, such as the upscale city of Scottsdale and the hip neighborhood known as Arcadia. Here, you can find a number of highlights of the tech and startup scene, including Scottsdale's one-of-a-kind Skysong collaborative center and dozens of flourishing new businesses.
Where are the Startups?
As new tech investors, innovators, and future entrepreneurs descend on the Valley, looking to gain exposure in the Valley's emerging creative scene, many of them are wondering: what are the best places to network in Phoenix and its surrounding communities? We've rounded up a go-to list of our favorite hangouts in the freshly branded Silicon Desert, covering hot spots for anyone and everyone connected with the plethora of startups and tech companies in Phoenix.
Lux on Central
A cozy but hip coffee shop is a must for any future industry thought leader, and Lux on Central definitely fits the bill. A favorite place for well-known entrepreneurs and new graduates alike, this friendly café serves up an unparalleled selection of coffee and gourmet baked goods. Expect to find it especially busy during major events in Phoenix, like Phx Startup Week and other industry gatherings.
Gangplank
Just a short drive away from the hustle and bustle of Phoenix, Gangplank is one of the Valley's original destinations for co-working, tech development, and startup incubation. Located in the tech-driven community of Chandler, the workspace facility has served as the birthplace of many of the region's most successful and unique startups.
The Henry
Nestled in an upscale, stylish part of Phoenix known as Arcadia, The Henry is a part ultra-cool restaurant, part hangout space for business innovators. With a gourmet coffee bar and a top-rated menu full of New American dishes, The Henry consistently earns rave reviews as one of the best places to eat in Phoenix. Add to that their open seating annex, which has evolved into an unofficial coworking space, and it's easy to see why so many of the tech industry's biggest names are regulars here.
CO+HOOTS
CO+HOOTS is more than just a co-working space for the brightest entrepreneurs, freelancers, and small businesses in Arizona; it's also a valuable resource offering educational workshops and expert-led classes. You can get to work at one of their desks or in a private office space or choose to brush up on your skills by signing up for a course in data science, software engineering, or another industry topic.
Become Part of Arizona's Tech-Savvy and Startup-Friendly Community
Whether you're an investor, budding entrepreneur, or a new employee of one of the many tech companies and startups in Phoenix, choosing the right place to call home is key. Optima Sonoran Village is an upscale community that puts you at the heart of Scottsdale's most desirable area, making your commute quick and easy with close proximity to the entire Valley. Our luxury residences provide the perfect retreat after a busy day, ensuring that you're always refreshed and recharged for a new day of innovation.
For more information about our community, or to schedule a private tour, please contact our office today.