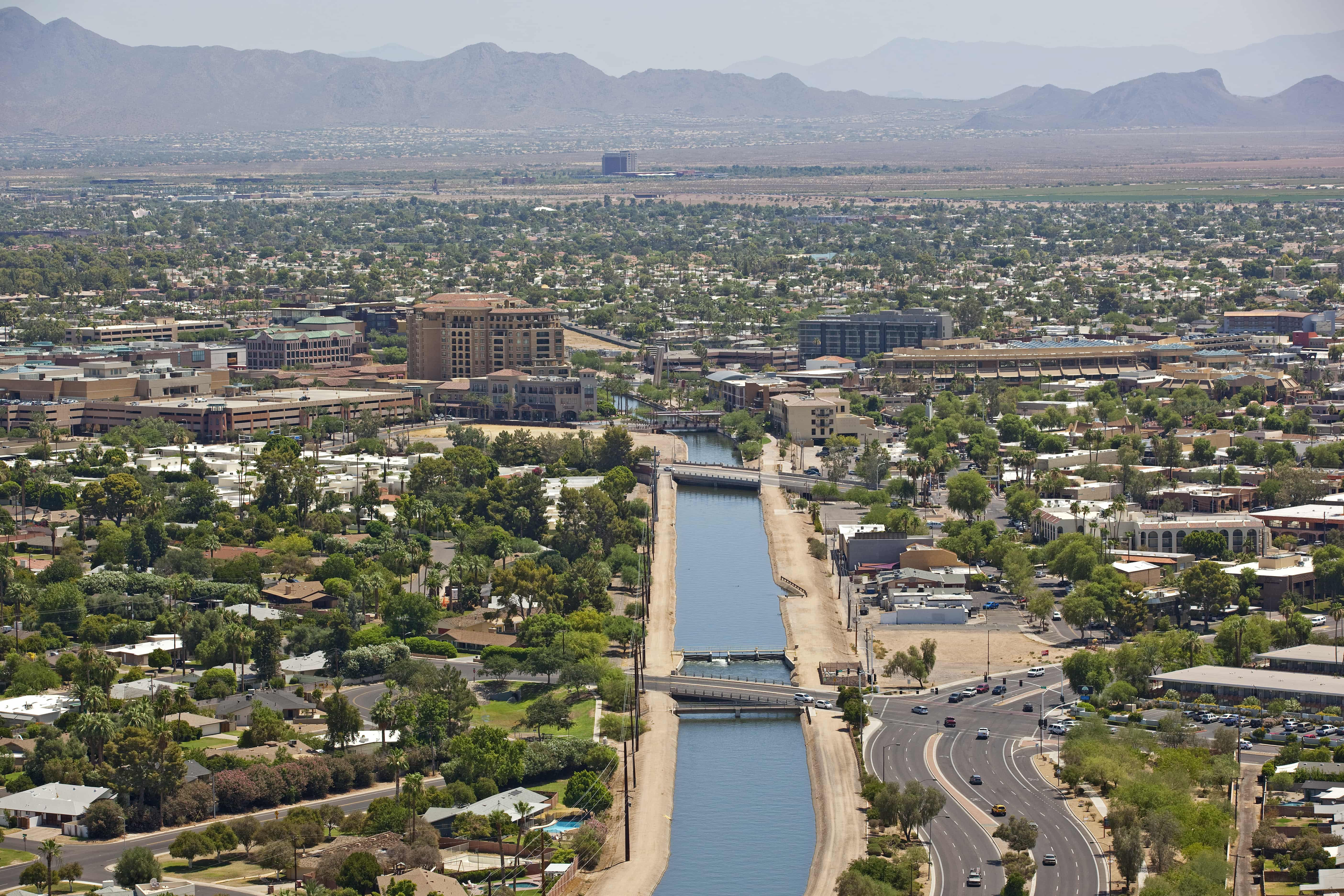 Updated March 2022
In 2020, tens of thousands of people were leaving California and relocating to Arizona – but why are so many West Coasters heading to the desert state?
It's no secret that Arizona is drawing new residents at an impressive rate, making its capital city of Phoenix the fastest-growing city in America. According to an article from Forbes, benefits like a thriving job market, affordable housing, and reasonable taxes make Arizona a popular relocation destination. Making a move to Arizona is an especially attractive idea for Californians.
We're taking a closer look at why so many Californians want to move to Phoenix, breaking down key factors such as:
A stable, expanding job market that includes a diverse range of opportunities, including many roles in technology, bioscience, healthcare, and other advanced industries
Excellent housing options, including luxury residences that are surprisingly affordable when compared to California real estate prices
The desert dweller lifestyle, which offers plentiful amenities and things to do
Why Do So Many Californians Want to Move to Phoenix?
Our Southwestern state has become a hot spot for relocation, especially for people heading east from California to Arizona. The Phoenix metropolitan area, which includes Scottsdale, Tempe, and Chandler, is where you'll find many former California residents.
In recent years, hundreds of thousands of people have been added to the Arizona population – and here's why.
Jobs in Phoenix are plentiful and diverse.
One of the most important parts of deciding to relocate is determining the next steps for your career – and in Phoenix, you have the potential to go as far as you want to.
During the early 2000s, the Arizona economy overcame major challenges to come back stronger than ever. As a result of the learning and growth during those years, Phoenix has built an impressively solid economy based on modern industries such as bioscience, technology, business, health care, and financial services. For job seekers, that means that there are many opportunities for skilled professionals, offering excellent job security and income potential.
Because the valley is a popular travel destination, there are also many Phoenix jobs in hospitality, corporate industries, entertainment, and retail. The state is host to Major League Baseball's Spring Training Leagues, the Waste Management Open, and other tourism-based events, all of which keep local businesses busy and job growth on the rise. And of course, as more people move to Arizona, industries like construction and real estate stay healthy as well.
The California unemployment rate is significantly higher than in Arizona, so if you are looking for a job in the Grand Canyon State, your prospects are good.
The cost of living in Arizona is much lower than in California.
When you live in California, you get used to everything being exorbitantly expensive. The first time you come to Arizona, you might be shocked to see low numbers everywhere, from the gas station to the grocery store.
Many people who move from California to Arizona name the cost of living as their biggest draw. Everyday expenses such as car insurance, gas, state income tax, health care, and groceries tend to be much less expensive. Plus, your dollar goes much further when it comes to rent, dining, and entertainment as well.
Phoenix is the better choice for the savvy spender when you're comparing the amount you pay to live in California cities such as San Francisco or Los Angeles.
Finding great places to live in Phoenix is simple.
Are you tired of settling for a too-small studio apartment in California, even though you're paying through the nose for rent? In Phoenix, you can choose from a good mix of housing options priced well below anything in the Golden State. New construction and regular remodeling mean that you can easily find upgraded residences to suit your lifestyle, rather than having to deal with subpar amenities, repair issues, and other frustrations.
As one of the most in-demand luxury rental communities in Scottsdale, Optima Sonoran Village has welcomed more than our fair share of people moving from California. From the moment many new residents arrive, they're delighted by the comfort and luxury waiting for them here. Lush landscaping, spacious residences, private outdoor spaces, and amenities worthy of a five-star resort are just a few of the features that draw people to our Scottsdale apartments – it's a lifestyle that you simply won't find anywhere else.
There are so many things to do in Phoenix and the surrounding area.
California and Arizona have plenty of differences, but they have one big thing in common: you'll virtually never run out of things to do and see. Here, you can go from mountain biking at South Mountain Park to eating at one of the five-star restaurants in Scottsdale, then wake up the next morning and choose between designer boutique shopping, a casual brunch, hiking in the desert, or an afternoon at the spa.
When you're coming from California to Arizona, you aren't saying goodbye to a lifestyle full of excitement; instead, you're signing up for one that has more possibilities than you could ever imagine.
You have all the fun of big city living, without the hassles.
It's difficult for many Californians to imagine saying goodbye to the convenience of being in a large metropolitan city. Whether you reside in the Bay Area, Los Angeles, or another large California, moving to Arizona might seem like a big sacrifice.
However, you just might be surprised after moving to Arizona – the experience of living here captures all the best things about a city dweller lifestyle. Scottsdale, Phoenix, and other Valley cities have vibrant downtown districts filled with high rises and major attractions. Public transportation is easily accessible, and you're never far from a great restaurant, trendy bar, or stylish boutique.
You don't have all the stress associated with living in Los Angeles, San Francisco, and other California cities. For example, Phoenix traffic is a breeze compared to L.A., and the city as a whole is much less congested. Even though the rate of population growth in Arizona is steady, our cities have been built to accommodate the growing number of people very well.
Live Your Best Arizona Life at Optima Sonoran Village
Are you considering moving from California to Arizona? If the long list of reasons above hasn't convinced you yet, we think that experiencing Optima Sonoran Village definitely will.
Situated in Old Town Scottsdale's heart, Optima Sonoran Village is the Valley's premier luxury rental community. We've created an exclusive private retreat that's just minutes away from the best highlights of Phoenix, putting you within easy reach of everything you could want to see and do. Our contemporary residences are designed for the individual that expects more, incorporating unmatched designer touches, upgrades, and thoughtful details.
Whether you're a young professional joining the Phoenix job market or a retiree interested in moving to Arizona, Optima Sonoran Village can be the place you love to call home. There's no community quite like ours with unmatched amenities and an unparalleled location.
Discover the luxurious lifestyle awaiting you at Optima Sonoran Village by contacting our leasing office for more information today.