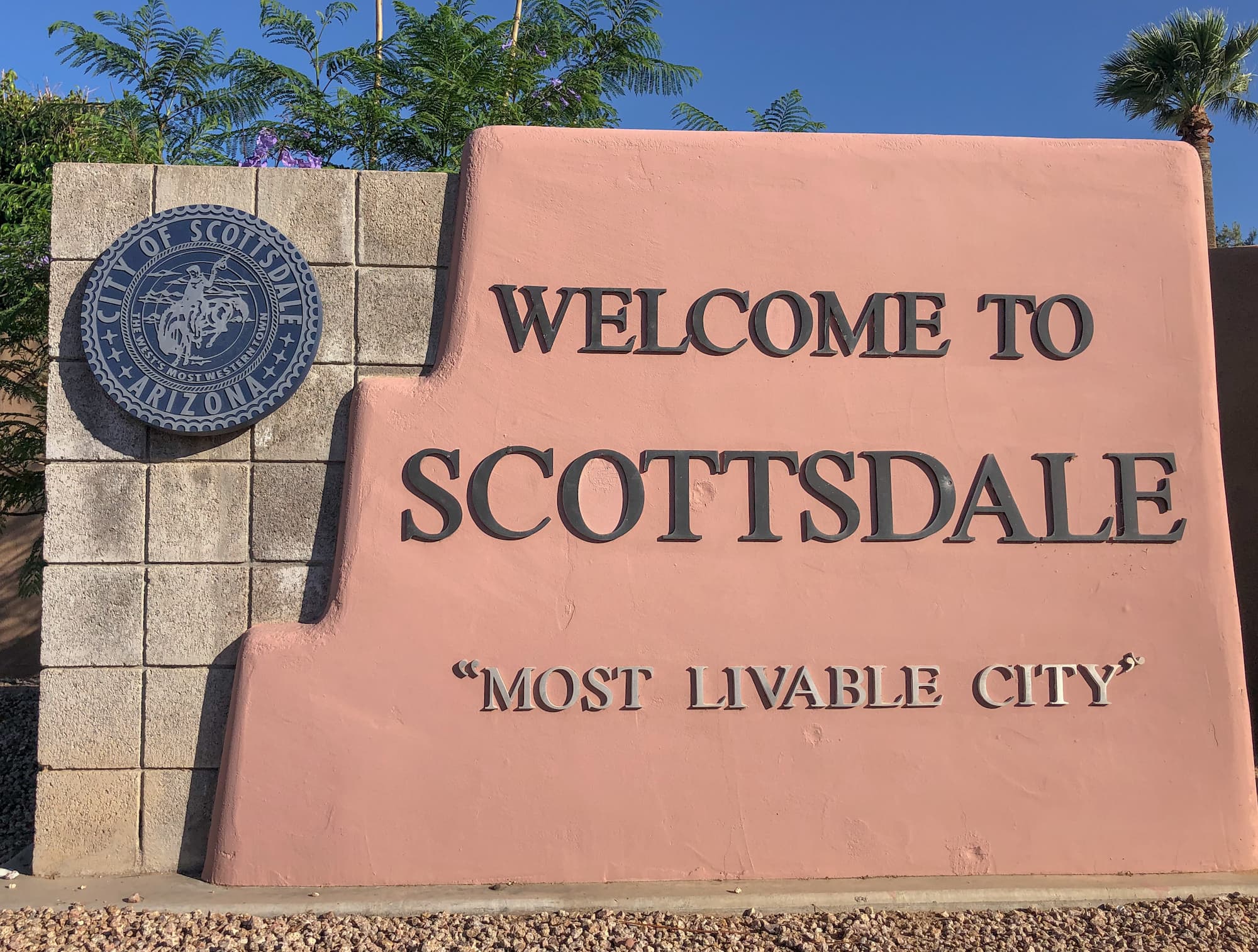 What You'll Learn:
In this post about the debate between L.A. and Scottsdale, we're going to cover:
Why the Scottsdale vs. L.A. comparison is such a hot topic
The similarities and differences between Los Angeles and Scottsdale
Our tips for choosing the best city to live in, no matter your lifestyle
Why Does Everyone Compare L.A. to Scottsdale?
When you think of the most stylish, beautiful, and trendy cities in America, which ones come to mind? Odds are, you can name a few great places – and we're willing to bet that your list includes Los Angeles, CA, and Scottsdale, AZ.
The L.A. vs. Scottsdale Debate
These two West Coast cities get plenty of recognition for being two of the best cities to live in in the United States. Scottsdale and L.A. are the cities you see featured in your favorite movies, the hometowns of celebrities, socialites, athletes, and everyday people alike.
Both boast warm, sunny weather, friendly locals, and a wealth of things to do and see. But even though L.A. and Scottsdale share many similarities, they also have a fair number of differences.
If you've ever wondered why Scottsdale and L.A. are so often compared, the answer is pretty simple: they're both incredible cities to live in, visit, and enjoy. And while each one has its unique benefits, many agree that one comes out on top in the big picture.
Let's take a closer look at the similarities and differences between Los Angeles and Scottsdale – when we're done, and we're confident that you'll agree with our winning pick.
Similarities Between L.A. and Scottsdale
Weather
Both Scottsdale and L.A. have the kind of weather that most people only dream about: sunshine, warm temperatures, and no harsh winters. With weather like that, you can make the most of everything the cities have to offer. These two cities make it all easy, from hiking and biking to enjoying patio brunches and a day at the pool.
If you're a dedicated sun lover, it might be worth noting that Scottsdale tends to have more sunny days per year.
Fabulous Dining, Shopping, and Nightlife
Ask anybody why moving to L.A. is a good idea, and they'll likely mention how many things there are to do in the City of Angels. Los Angeles has a world-famous culinary scene and some of the best shopping on the planet. Plus, it's an excellent destination for nightlife, whether you prefer laidback local bars or hip nightclubs.
But even so, Scottsdale can hold its own in this comparison. The shopping, nightlife, and restaurants in Scottsdale have an excellent reputation for being as diverse as they are incredible. You can sit down for a casual weekend brunch with a Bloody Mary, then browse an upscale designer boutique, swing by a dive bar for an afternoon beer, then end the evening at one of the finest gourmet restaurants in the country. Scottsdale is the perfect balance of casual cool and high-end, giving you the best of both worlds.
Differences Between L.A. and Scottsdale
Cost of living
Even if you've never set foot in L.A., you've probably heard about the shocking cost of living in the city. The entire Southern California region is famously expensive, with high prices for everything from rent and taxes to groceries and gas. The average cost of living in Los Angeles is almost double the national average, with housing expenses clocking in nearly three times the U.S. average.
Compared to L.A., the Scottsdale cost of living comes out on top. You can expect to pay at least 30% more as a resident of L.A., meaning that a third of your income (or more!) will go into basic expenses. Wouldn't you rather have that chunk of cash to use towards dining, shopping, and fun?
Traffic
Like any large city, Scottsdale has streets that can get a little busy at certain times of day – but if you've ever sat for hours in L.A.'s infamous traffic, you know that nothing can be as painful as a Southern California freeway in rush hour.
This is partly due to the fact that Scottsdale is less congested than Los Angeles, so traffic simply flows more smoothly here. Our system of freeways and surface streets gives you a variety of options for getting from Point A to Point B, so you can always opt for an alternate route to avoid slow speeds. Plus, our grid-style street set-up makes it a lot easier to get around in general – you can forget about all those U-turns, missed exits, and detours that are so common in L.A.
Places to live
We've already talked about the prices you'll pay for an apartment in L.A., but what if you don't mind paying a little more to live in California? Well, you might not be too bothered by spending extra on rent, but you'll probably be a little alarmed when you see how far your money gets you.
By comparison, Scottsdale is where you'll find some of the best upscale rental communities in the region. For the same rent price, you can live in a resort-style community with all the amenities you could ever want. Professionally designed interiors with upgraded finishes and spacious floor plans can be yours, as can a community that offers private gym facilities, concierge services, swimming pools, and even parking.
Live Your Best Life at Optima Sonoran Village Scottsdale
Sure, living in Los Angeles may have its perks – but have you ever tried to find apartments for rent in L.A.? Sky-high prices and a fast-paced market make it virtually impossible to discover great places to live in Los Angeles. But here in Scottsdale, you can enjoy the lifestyle offered by the best luxury apartments in the Valley: Optima Sonoran Village.
When it comes to the level of luxury, style, and quality that's waiting for you at Optima Sonoran Village, Los Angeles simply can't complete. Located in the heart of Old Town Scottsdale, our exclusive community offers unmatched amenities, designer-level residences, and accessibility to all of the city's top highlights – and best of all, our Scottsdale rents are far more affordable than what you'd find in L.A.
As a resident of Optima Sonoran Village, you'll be surrounded by a wide range of things to do in Scottsdale: five-star restaurants, luxury shopping, scenic surroundings, and so much more. Plus, you're a short commute away from countless businesses throughout the Valley, making it that much easier to snag your dream job. When you come home, you'll have a top-of-the-line gym, fitness classes, resort pools, saunas, and many other community amenities just steps from your front door. And when you venture out into the city, you'll realize that you can never run out of new places to explore.
Learn more about how to move to Scottsdale and start living the lifestyle you want and deserve. Contact Optima Sonoran Village to schedule your private tour of our community and residences today.
More From – Optima Sonoran Village
Location – Where is Optima Sonoran Village?
We're a local apartment complex in Scottsdale, AZ located right off Camelback Road. Our experienced team is eager to help you move into the home of your dreams. We're the best place to live in Scottsdale and once you visit us you'll see why!