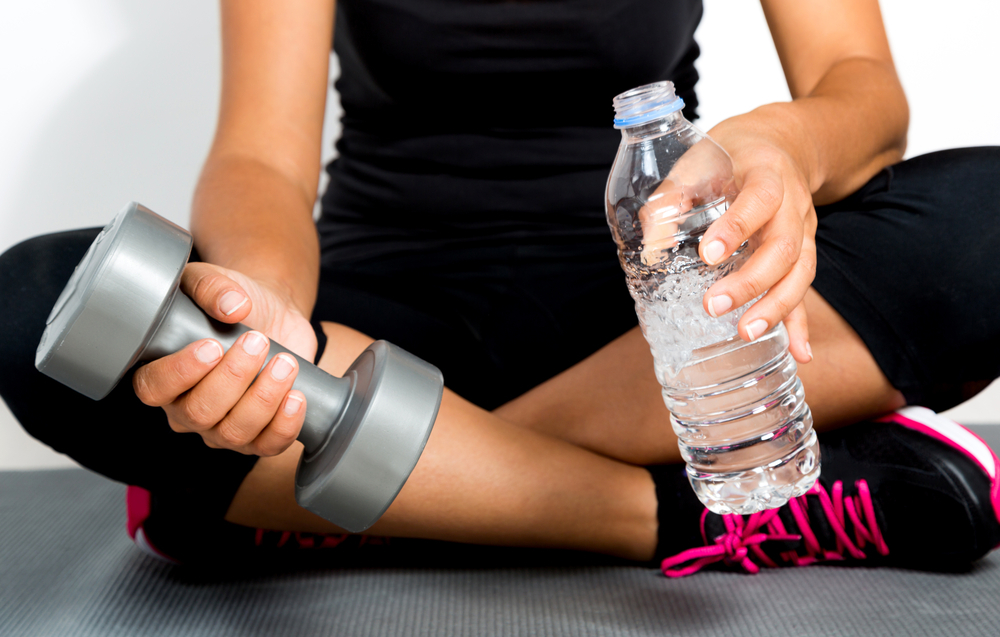 Stay Fit With These Luxurious Amenities at Optima Sonoran Village
---
Whatever your preferred form of fitness may be – or even if your goal is to start getting more active – figuring out how to fit it into your busy life can be challenging. Between work and play, who has time to fit in a visit to the gym?
As a resident of Optima Sonoran Village, staying fit is simple – because you have all of the fitness amenities you could ever want right here in our Scottsdale apartment community. Forget driving to the gym or searching for a personal trainer; Optima Sonoran Village amenities include all those and more.
Here's just a small peek into the fabulous fitness amenities awaiting you at our luxury community in Scottsdale, AZ:
24-hour Fitness Center
What if hitting the gym was as easy as walking outside your front door? At Optima Sonoran Village, it is. Our professional-level fitness center is open 24 hours a day, so you can work out whenever you'd like. Equipped with Life Fitness Signature Series strength equipment, treadmills, bikes, free weights, and stair climbers, the fitness center has something for everyone.
On-site Personal Training
Prefer to work with a personal trainer? Optima Sonoran Village offers on-site personal training to get the best workouts without ever leaving home. You can schedule training sessions on the days that work best for you, so you're never stressing about fitting in your next workout.
Indoor Basketball and Racquetball Courts
Sometimes, working out looks like playing a great game with friends – why not check out the basketball and racquetball courts on-site? Whether you make plans to meet up with friends or start a quick game with new people, the courts are the perfect place to get your sweat on and have a good time.
Locker Rooms with Saunas
Planning to head out to work or a night out after you exercise? There is no need to head back to your apartment because you can get ready right here in the locker rooms. Don't forget to hit the sauna for a quick sweat session so you're feeling like your best self for the day or night ahead.
Steam Rooms
Few things are more relaxing than spending time in a luxury steam room, and Optima Sonoran Village residents get to enjoy their right here in the community. You can kick back, relax, and find your moment of zen just a short walk away from your apartment.
Lounge & Massage Rooms
Some days, fitness takes a back burner to self-care. On those days, visit our lounge and massage rooms for the ultimate restorative relaxation. Whether you have had a stressful day at work or want to make mindfulness a regular routine, Optima Sonoran Village has you covered. Schedule a massage to get rid of that post-workout soreness, so you'll be ready to hit the gym again tomorrow.
Lead the life You want at Optima Sonoran Village
At Optima Sonoran Village, it's not just staying healthy that is simple. Everything you want or need is within easy reach, making it possible to create the life you've always wanted and deserved.
Every last detail has been considered, from our 24-hour fitness center and resort-style pool to our coffee delivery and on-site concierge. Not only will your apartment be the height of style and luxury, but you can look forward to living in a community that is as well. And, of course, just steps away, you can enjoy everything that the gorgeous city of Scottsdale has to offer.
For more information about our community amenities or to schedule your personal tour, contact the Optima Sonoran Village office today!

Image credit: mehmet dinler
---
More From – Optima Sonoran Village
Location – Where is Optima Sonoran Village?
We're a local apartment complex in Scottsdale, AZ located right off Camelback Road. Our experienced team is eager to help you move into the home of your dreams. We're the best place to live in Scottsdale and once you visit us you'll see why!